We recognize that all of our patients are unique and deserve to receive dental care that reflects their individual needs. Our experienced and talented dental team is committed to working with you and your family to create a comfortable, stress-free, and rewarding dental experience every time you visit our practice.
We are pleased to welcome you and your family, and we look forward to working with you.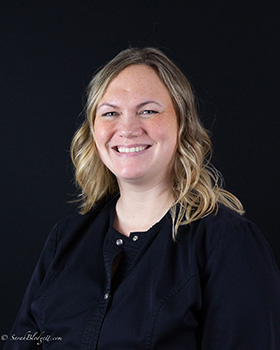 Ashley
Registered Dental Hygienist
I began my career as a dental assistant prior to attending Broome Community College for my AAS in Dental Hygiene. I have been a full time hygienist in the Ithaca area since I graduated in 2010. I provide comprehensive care for patients by getting to know them and their oral health needs. I enjoy working with a friendly, thorough, and supportive team to provide excellent dental treatment for our patients. Advocating for overall wellness starting with oral health is a passion of mine!
I am a "local" with long-time roots in the Ithaca area. My husband and I have a young son and live in rural Berkshire on our developing homestead. A few of my interests include hobby farming, home making, crafts and DIY, attending performing arts, cooking, hiking, and traveling!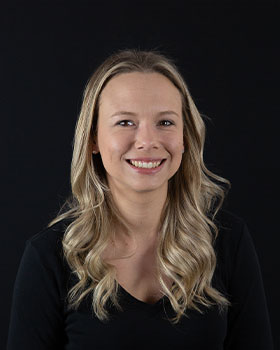 Ashley T.
Registered Dental Hygienist
I earned my Associate's degree in Liberal Arts and Sciences from Tompkins Cortland Community College. From there, I went to SUNY Broome where I graduated from their Dental Hygiene program and received my license in 2014. Since graduating, I have worked locally in private practice and now here at Integrative Oral Health! I love the relationships I get to build with my patients. I focus on overall health and wellness, not just hygiene care, to give my patients the best chance to live a healthy, smile-filled life.
I was born and raised in the Ithaca area. My husband and I have two boys. We love spending our time chasing them on the baseball and football field or on the basketball court. When we aren't involved in sports, we enjoy the outdoors, especially camping, fishing, and bike riding!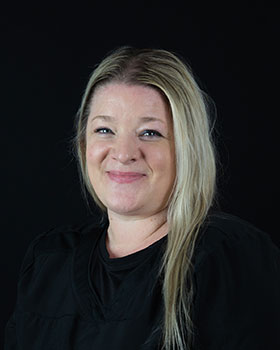 Bethany
Dental Assistant
I have a genuine passion for patient care and a love for my work. I joined Integrative Oral Health in 2022, bringing with me more than a decade of experience in the field. What truly makes my job fulfilling is the strong and genuine relationships I build with our patients. I believe that a warm smile and a friendly presence can make all the difference in a dental visit, and I take pride in working chair-side with our skilled dentists to ensure our patients receive top-notch care.
At home, I'm a proud mother to a wonderful daughter and share my home with a spirited mini golden doodle named Coco-Chanel. When I'm not at the dental office, you'll often find me immersing myself in the world of music. I have a deep appreciation for all genres and enjoy attending music festivals whenever I can.
Crystal
Patient Care Coordinator
I've been a part of this wonderful profession since 2002, and over the course of more than 20 years, I've had the privilege of growing and learning in this ever-evolving field. My role revolves around greeting patients with a warm smile, assisting them with the check-in and checkout processes, and ensuring their information is up-to-date in our system, including scheduling their next appointment. What I find most rewarding about my job is the opportunity to build lasting relationships with our patients. Being able to assist them with their scheduling needs and answering any questions they may have brings me immense satisfaction.
Outside of work, I'm a devoted wife and mother. Between my husband and me, we are blessed with four active boys who keep us on our toes with their motocross, football, baseball, and basketball adventures. Our family time, including our three beloved fur babies, is precious to me. Additionally, I have a few personal passions like enjoying the beach, attending concerts, scrapbooking, and immersing myself in a good book whenever I find a moment of spare time.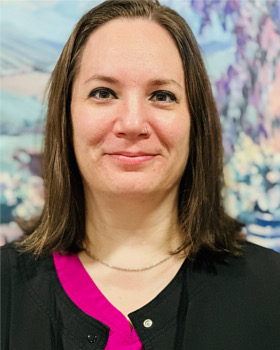 Gabrielle
Dental Assistant
My career as a dental assistant began back in 2003, and I've been on this incredible path ever since. In 2022, I had the privilege of joining Integrative Oral Health, and it's been an amazing experience. What sets my job apart is the sheer variety it offers. From patient care to assisting our skilled dentists, I get to do a little bit of everything, and that keeps every day exciting.
My life has been quite an adventure, having moved around frequently due to my father's military service. This upbringing instilled in me a deep love for meeting new people and forging connections. On a personal note, I'm happily married and have two wonderful children, a 21-year-old daughter, and a 12-year-old son. My household is a lively one, with two dogs and two cats adding to the chaos. While some might say I'm a "boring" person, I find contentment in the simple joys of life, and I can confidently say that life is good.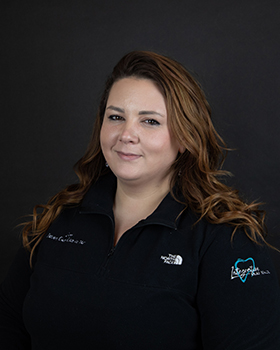 Jess
Patient Coordinator
Here at Integrative Oral Health, I welcome and check in patients, update records, help them schedule visits, and check them out when finished. I also answer the phones and love chatting with patients to hear their latest news! Our team is so much more than just coworkers—they're like my second family!
I am the proud mom of two kids. Our family includes my fiancé and our adorable cat as well. When I have free time, I enjoy going on hikes and swimming with the kids.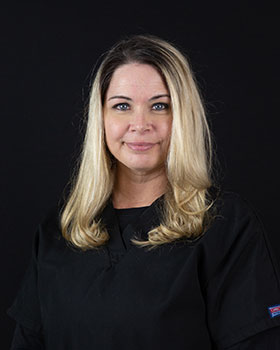 Jenn
Registered Dental Hygienist
I began my journey in the field of dental hygiene when I graduated from my program back in 2001. Since then, I've been dedicated to serving the oral health needs of the wonderful community here in Ithaca. In 2022, I had the privilege of becoming part of this exceptional dental office, and I couldn't be happier with my decision. One of the aspects of my job that brings me immense joy is interacting with our patients. Establishing a rapport and ensuring their comfort is not just a duty, but a genuine passion of mine.
I've been happily married for over 18 years and am the proud parent of two fantastic teenage girls. Family is incredibly important to me, and they are my greatest source of inspiration and support.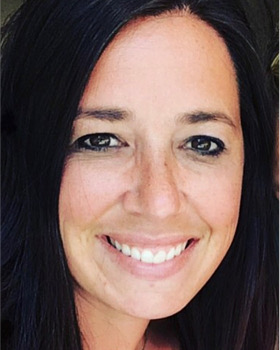 Jenn V.
Registered Dental Hygienist
I began my career as a hygienist more than 20 years ago after I graduated from Brooke Community College. I'm looking forward to building relationships with my patients, as I believe that building trust is an important aspect of the work I do. I'm so happy to be a part of the Integrative Oral Health team. The group here is knowledgeable and fun loving, and genuinely cares about their patients and each other.
I have lived in the area my whole life. My husband and I have four children and are a travel baseball family. I love vacations, the beach, kayaking, reading, and camping. I am also an instructor with BOCES for the CDAMP program, which is module based dental assisting program. I really enjoy the students!
Torrie
Dental Assistant
I've been a dental assistant since I graduated high school, almost ten years now! As a member of Integrative Oral Health's clinical team, I am here to assist our doctors during procedures. However, my favorite part of my job is being able to be there for my patients and help them through the process of their appointment.
When I'm not at work, I enjoy spending time with my husband and kids. I also like hiking, fishing, baking, and coaching my children in sports when I can.